2 Great Ways to order with your MAC or PC
Click on either logo to get started

ROES Web is now live. Nothing to download or install. Works on Chrome or Safari, tablets and smartphones.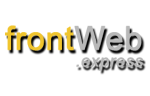 A web based system with a 3 simple steps. 1, upload your file(s). 2 Select your size, surface and quantity. 3 Check out.